Residential/Home Computer Repairs In Wentzville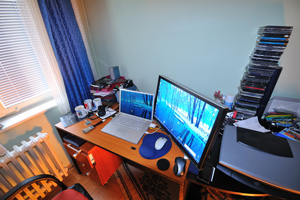 Computers are everywhere; whether in the office or at home, these machines are part of our daily lives. As helpful as they can be, they can sometimes cause problems that cause a lot of frustration for users. Whether its software giving errors or hardware becoming faulty, sometimes professional help from a qualified technician is needed!

There might be many reasons why a user might need professional PC or laptop repairs. Hardware can become faulty, hard drives can crash, and even smaller internal parts can stop working. This is when professional fault finding or a diagnostic test is needed and an experienced technician should be called as this is not always something that any computer user can do. When the fault has been determined, parts can be replaced or repaired accordingly.
Computer users often don't realize how to repair common errors on their machine a they don't have the technical expertise. Playing around with system settings or hardware configuration can be dangerous if the user doesn't know what to do, and it is never recommended to try repairing a computer with no previous experience. The user might just end up causing more harm than good.
There are many benefits in professional PC and laptop repairs:
Accurate fault finding
Fast turnaround times
Qualified technicians
Reliable repair services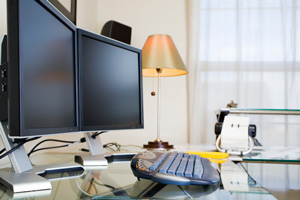 Data loss is a common occurrence among PC and laptop users and this is likely due to no backups being made. Files can be accidentally deleted, or an entire disk can crash, making data recovery a challenging procedure for technicians. When a user suspects that data might be lost, it is important to call a technician and not use the computer or laptop device to prevent further damage or loss.
Some users might simply require an upgrade of their current system, or assistance in setting up a network at home. Upgrades are often necessary to ensure that a computer keeps up with the user's working demands, and that all physical working parts are new and working as they should. Commercial users will often require assistance with their intranet and a technician can be sent to their premises to assist them when needed. Many businesses work with an IT support company on an on-going basis to provide support whenever they require it.
If a user experiences computer or laptop problems, a technician can provide customers with an accurate estimate on their system and proceed with repairs if the customer approves. Professional support is always helpful and it's the best way to ensure that a computer works optimally at all times.canada-generic